The goal of Square Nail Woodworking is to provide top-quality, custom-designed products at competitive prices.
Only cabinet-grade wood products are chosen for each project and no MDF or particle board is used in the design or construction of my pieces.
Each job begins with unmilled hardwoods which I then mill to my specifications. Although this takes more time than buying pre-milled wood and costs slightly more, it is one way I am able to control the quality of my work.
Most importantly, customer satisfaction is guaranteed. A project is not considered complete until I know the client is happy with the final product.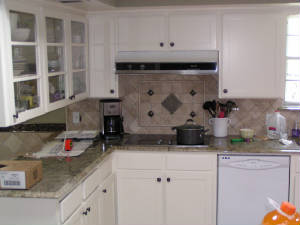 After re-facing